01.
Pulsr Website
Web Design, Blog Design, Front-end Development
Pulsr is a social discovery start-up from Austin, TX that aims to answer the age-old question "What should we do tonight?". Combining data from local databases, businesses and your social network, Pulsr is the ultimate event guide to anything and everything happening around you.
The website has two main purposes. First, it serves as a landing page for the mobile app, highlighting features and presenting multiple call-to-actions. The messaging here is simple and concise, while the "About" page breaks down the entire app in full detail.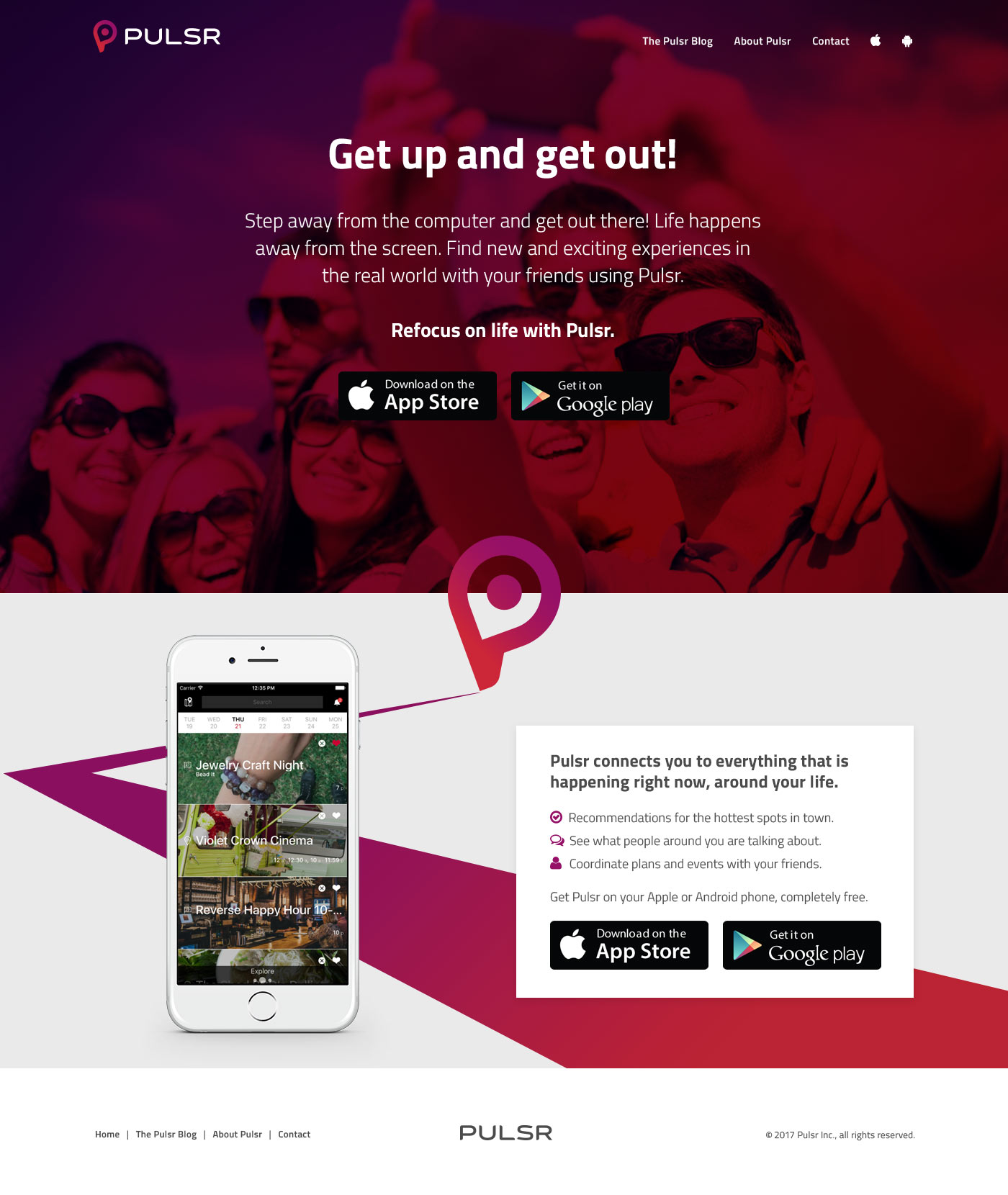 The Pulsr Blog
The second component of the website is the blog, which provides an easy way for users to become acquainted with Pulsr by simply visiting. It informs people of what's happening around them, growing the Pulsr community and ultimately expanding their user base.
Trust and authenticity are established by the combination of in-depth coverage of local events and articles written by well-known members of the community. These ideals are essential to a successful brand.
Placement is key
We place call-to-actions for app downloads and newsletter sign-ups at specific points in the blog pages where they are most effective. Rather than be obtrusive with a pop-up as soon as you open the page, the reader is able to consume the contents of the page before being presented with call-to-actions.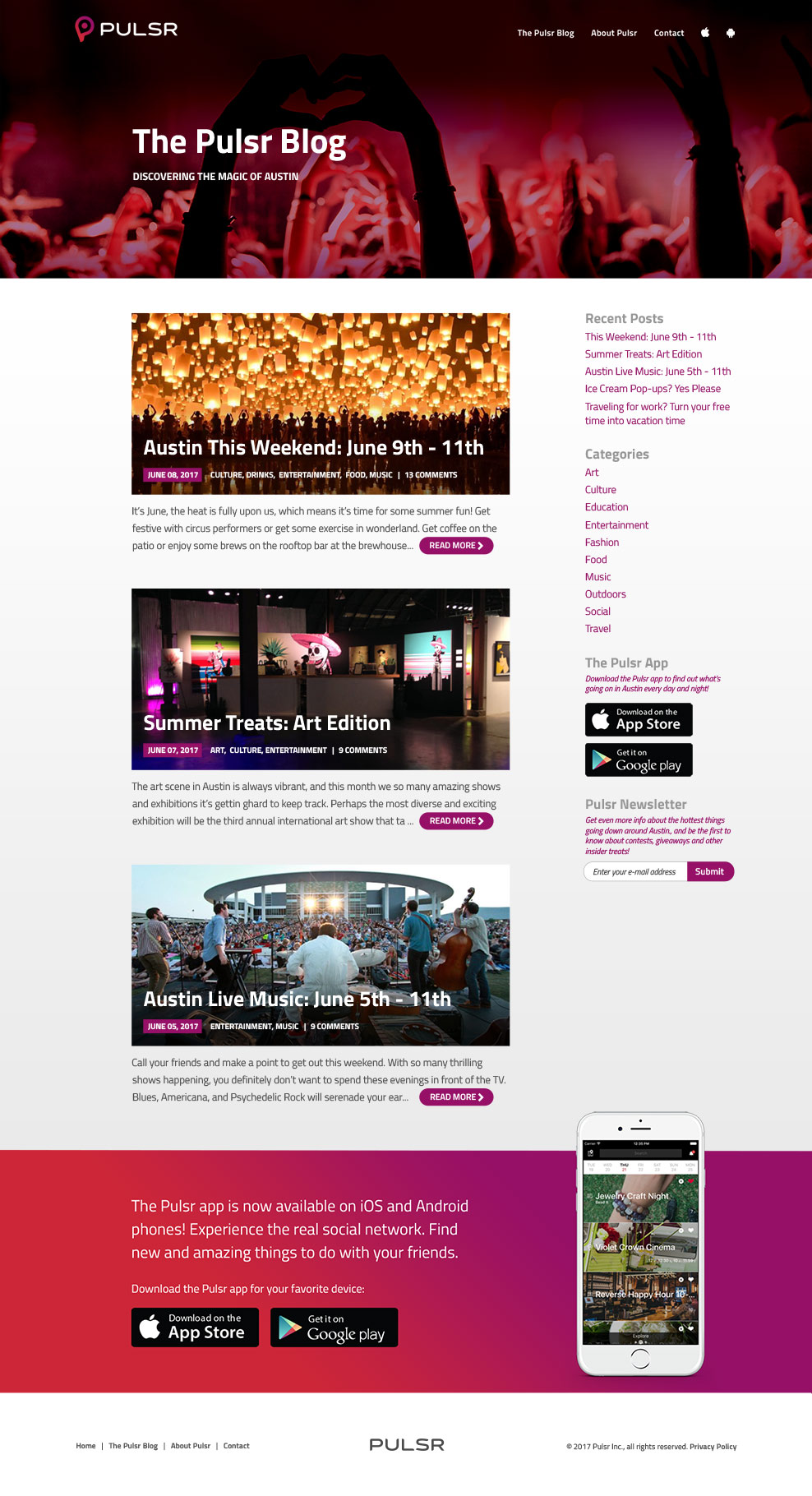 02.
Email Marketing
Email Design, Email Coding & Development
In conjunction with the blog, Pulsr is highly active with email marketing campaigns. We created email designs to serve different purposes: Onboarding and invites for new users, weekly newsletters with rundowns of local events, and specialized custom newsletters for large events like Austin City Limits and SxSW Festival.