Jack's Famous already had a logo, but it was outdated and in need of a refresh. They wanted a new, bolder identity that would combine a modern and functional design with a hint of attitude, and a touch of traditional classic taste.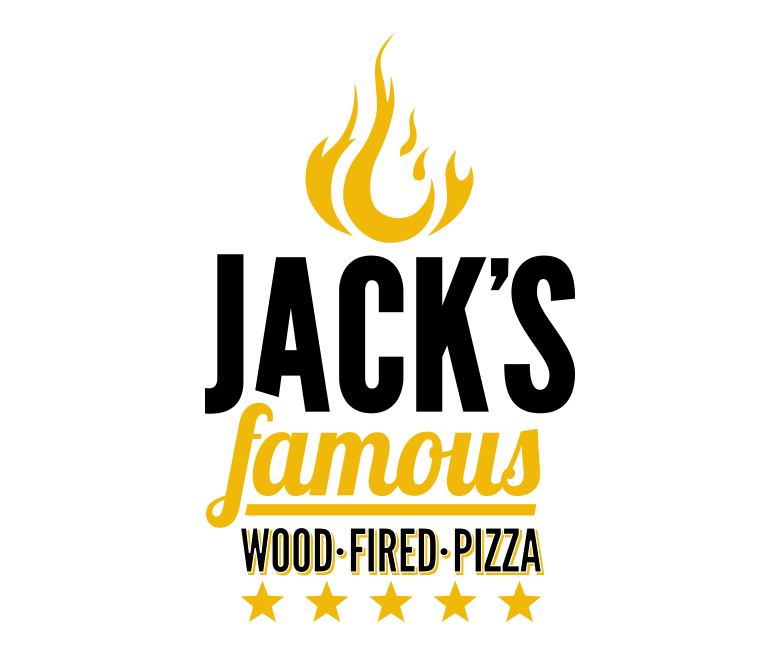 Updating the Logo
The old logo was a bit odd, and felt uninspired. It also posed a problem— the style of graphics and letterforms made it difficult to use for functional purposes like letterheads, business cards, and other basic print needs.
The bold uppercase letters of the new design contrast nicely with the retro look of the script typeface, creating a layout that feels both modern and classic.
For brand continuity and heritage, we wanted to carry over some aspect of the old logo into the new design. With the words "wood fired" in the name, the flame was the perfect element to incorporate.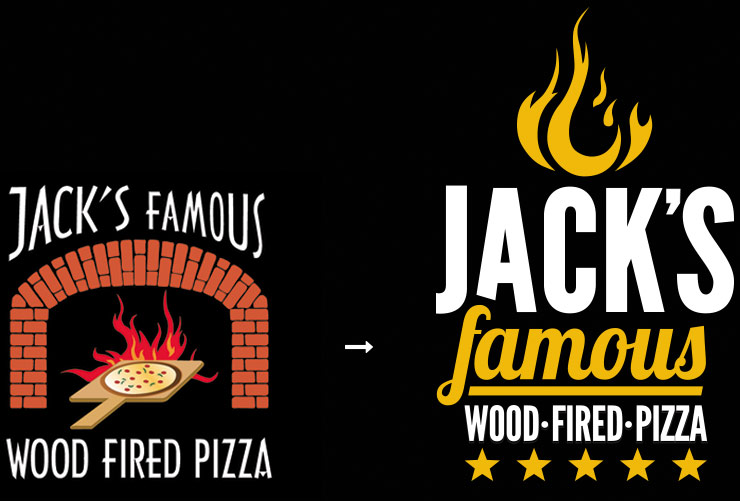 03.
The Website
Website Design, Front-end Development