Idea Nerd is an agile software development studio based out of Los Angeles, California whom I've had the pleasure of working with since the company was founded. As one of my oldest client relationships, the design and development of their brand identity across all mediums over the years has become a true passion project.
We aimed to position Idea Nerd uniquely amongst the competition by crafting a truly original brand identity, and growing this identity through a consistent visual language and subtle, effective marketing.
01.
Logo & Brand Identity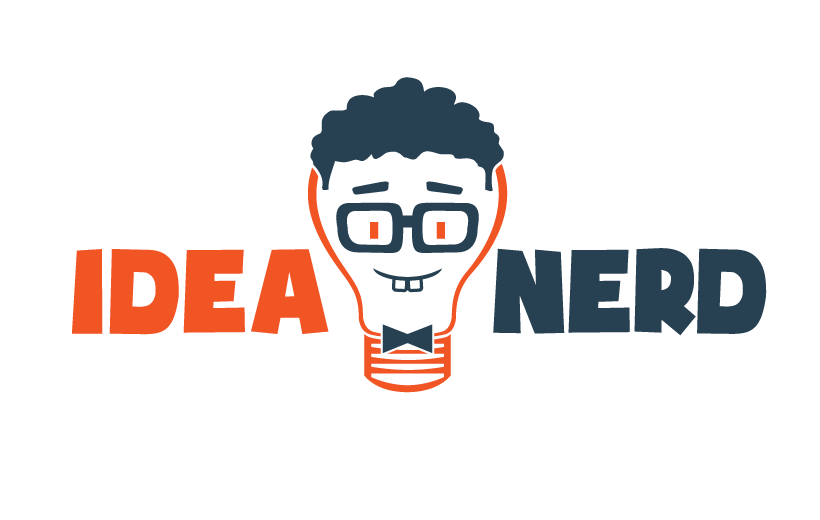 Logo Mark
The concept for the logo mark, a nerdy lightbulb character, was decided on very early in the process. The company's founder wanted the logo to reflect his personality— a nerd at heart with a great sense of humor. He also had curly black hair, which would be a nice subtle detail to include if possible.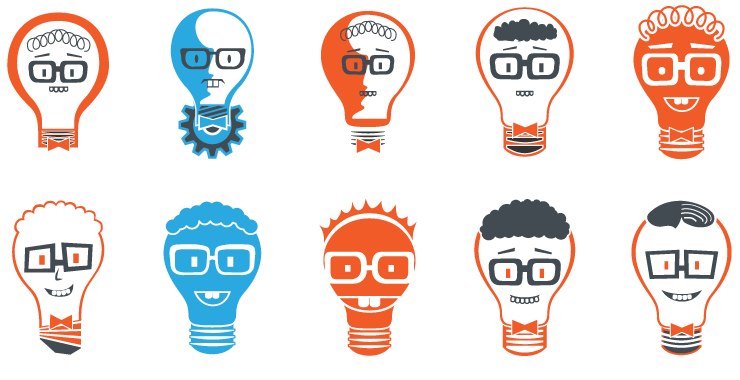 The concept was pushed in several directions stylistically, from classic to cartoonish, to an almost cubist, totem motif. The final result was clean, fun, and bursting with character.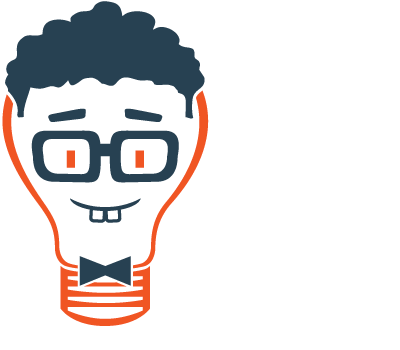 Logotype
The typographic elements needed to complement and contrast the style and shape of the graphic mark. The unsymmetrical letterforms create a sense of energy, movement, and straight up fun– building on the core brand attributes. The bold chunky letters are also a commanding presence, unique and strong enough to function on their own without the graphic mark.

Business Cards
Idea Nerd has employed a creative marketing strategy with their business cards. Different sets of designs have been created to promote products, special events, and sometimes just as a unique way to stand out and make an impression. This became an effective way to keep the brand identity alive and fresh in people's minds.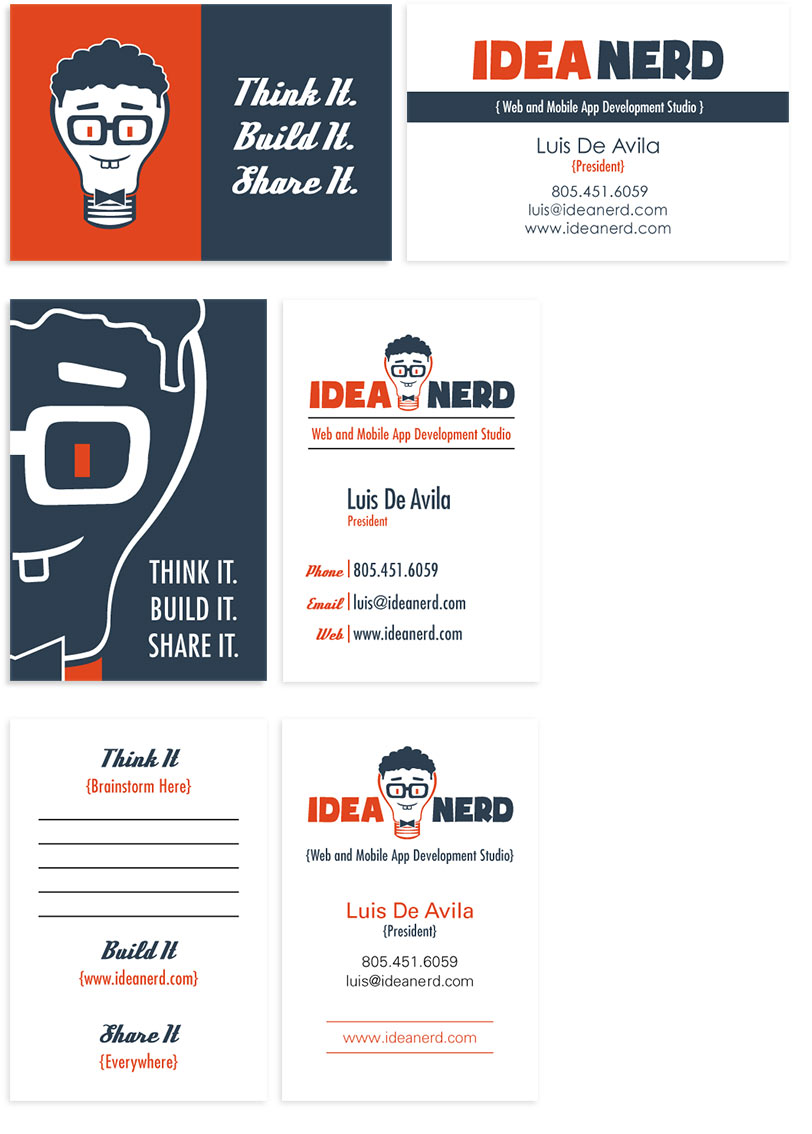 02.
The Website
Website Design, Responsive UI/UX, Front-end Development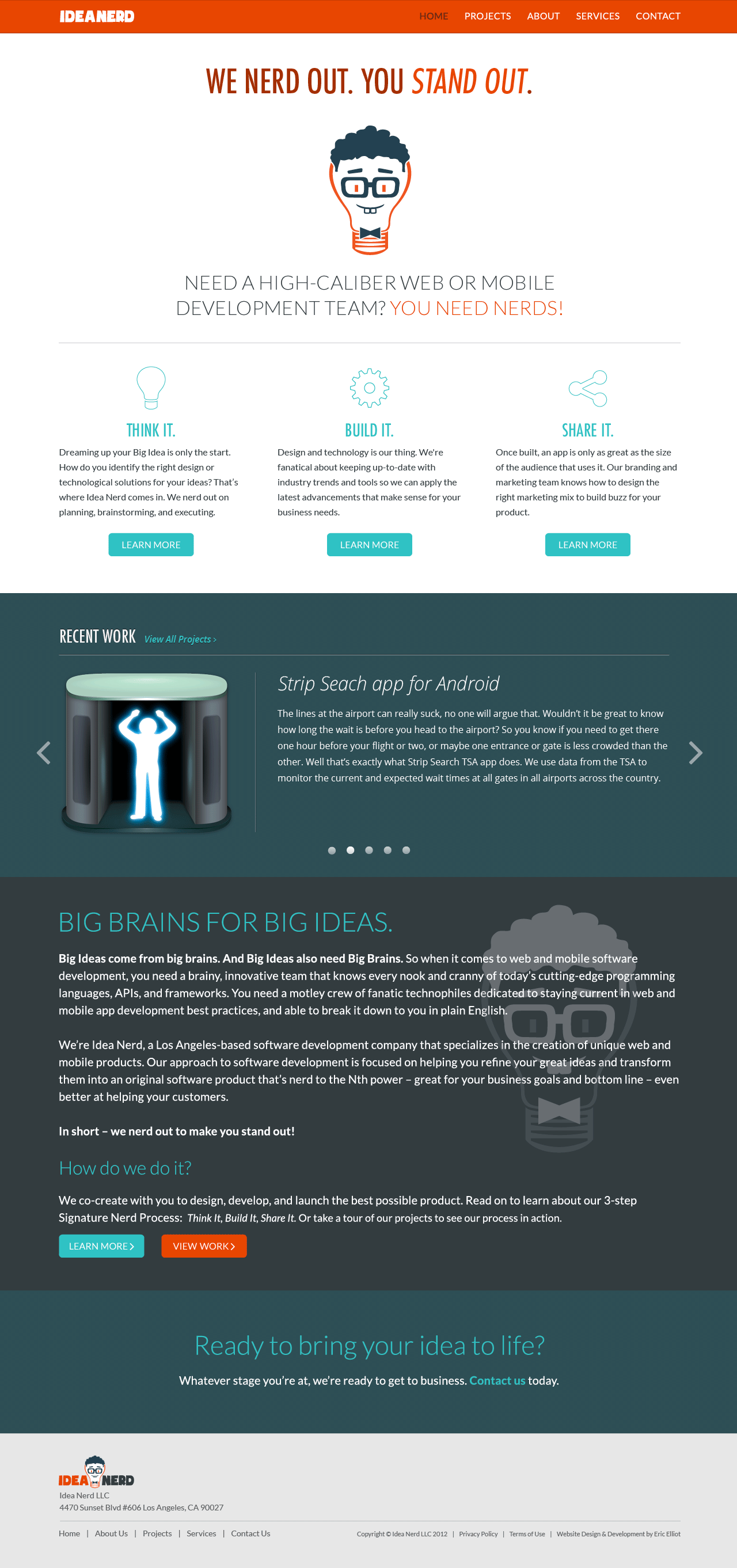 Responsive Design
Ensuring a website is responsive and mobile friendly is essential for any brand, but especially for a start-up in the technology field. There are so many devices, screen sizes, and different bandwidths that visitors are using, it is critical for a website to look great on all of them, and function properly as well.


Custom Icon Design
After finalizing the Idea Nerd tagline "Think It. Build It. Share It.", we needed a visual mark to reinforce the idea in detail. These icons were designed to be simple and instantly recognizable, and have been used across the website as well as in promotional marketing materials.