Hooked Fishing Charters is a small fishing boat with big-time character, and they needed a fresh, youthful logo design to launch their business forward. Located off the Gulf in Sarasota, FL, it was important for the logo to fuse the high-energy of Captain Ian with the essence and vibe of the local area.
Known for their distinctive shape and form, only circle hooks are used on these charters. These hooks are more efficient at catching fish while being more humane in the process. Their distinctive shape was incorporated into the letterforms of the logo design, and the contours blend smoothly with the beach/surf style of the lettering.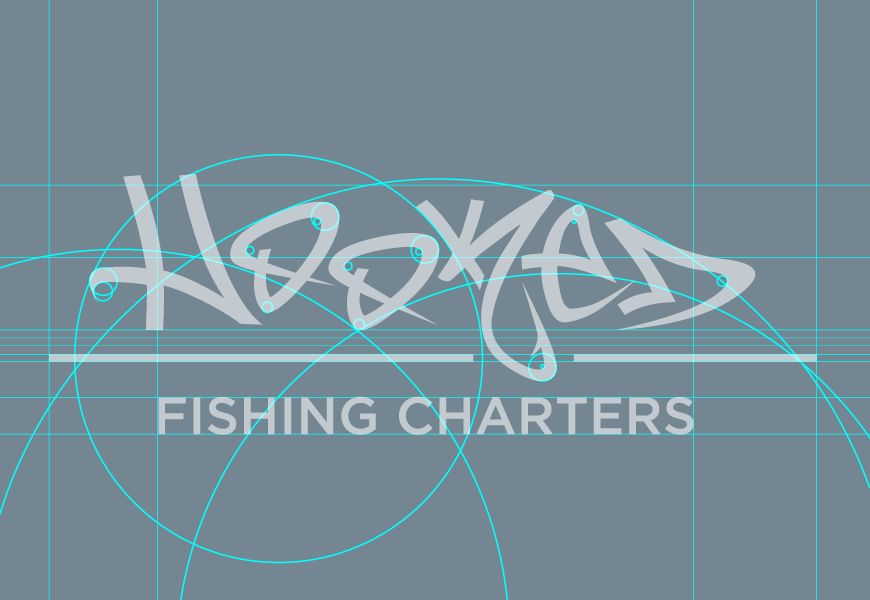 Circles and arcs create natural lines of movement, and help maintain similar contours in serifs and flourishes. Offsetting the letters from the perfect arc creates natural unevenness, which reinforces the graffiti-beach style of the design.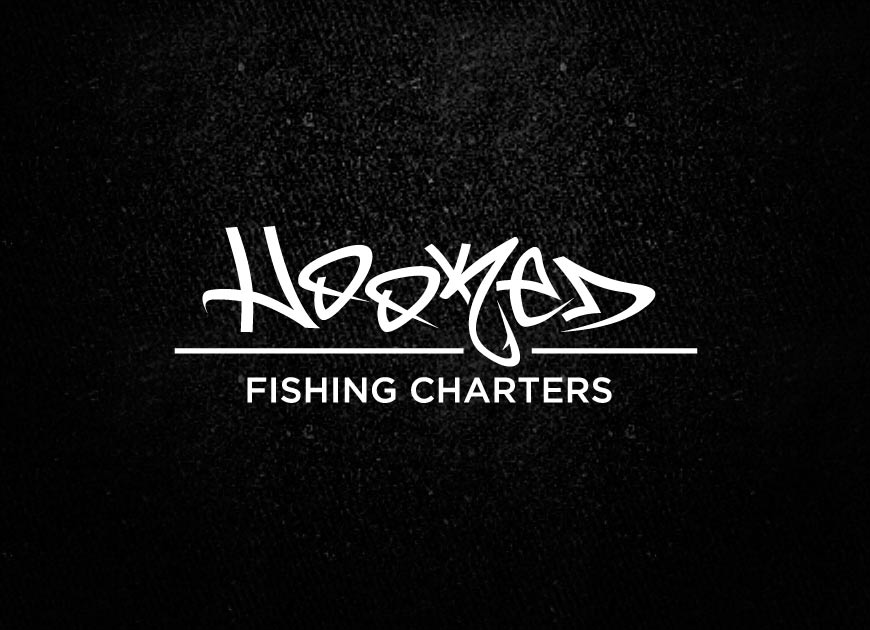 Above, one of the lifestyle branding treatments applied to the design. Below, alternate logo design with a lighter typeface on the bottom text and no horizontal rule. Used for specialized garment printing.