The Preview Tour concept aligns with the very core of the Ducati brand— showcasing the authentic, unmistakable Italian design and deep racing passion. Every inch of these bikes are meticulously crafted with exquisite details. At the center of these details are the vibrant new LED headlights, which create a dramatic surge of energy and sense of life within the machines.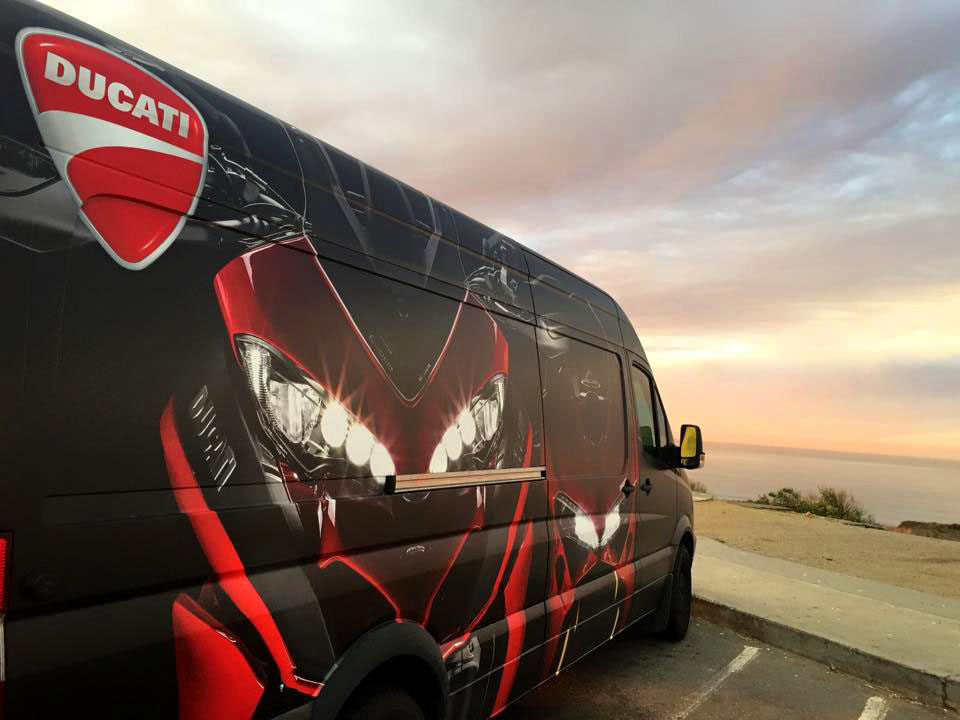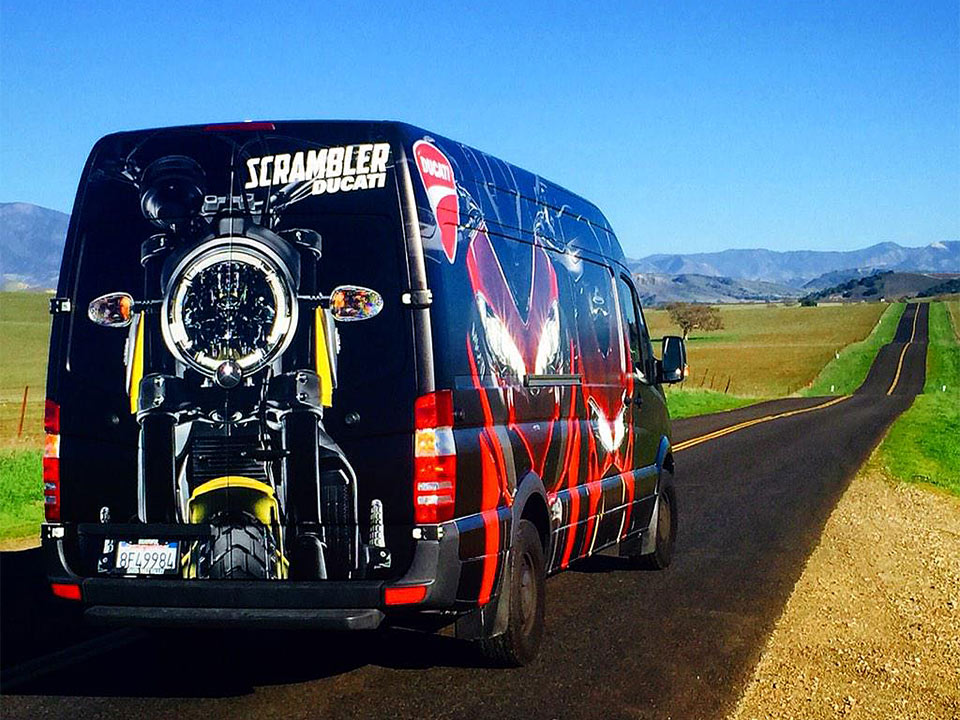 After establishing the concept for the Preview Tour art, a range of digital marketing assets were created. Banners were designed to promote new products, performance accessories, technical gear, and race events. Specific sets were templatized and sent to dealerships, where they could input their specific dealer info and run local ads.
03.
Dealer Asset Guide
Digital / Print Design, Asset Management
Ducati needed an efficient, organized way to distribute marketing assets to their network of dealers. Leveraging cloud technology, all assets were organized into a database system that dealers could access.
I produced this Dealer Asset PDF Guide which catalogued and linked all available assets. The table of contents link to each item's page, showing the assets in full details, and then links directly to the files in the cloud. The guide is updated when new assets are pushed to the cloud, giving every dealer the most up-to-date resources at all times.
04.
Experience Ducati
Website Design, Responsive UI/UX Strategy, Front and Back-end Development
Experience Ducati is an interactive website that lists all the upcoming events for Ducati North America. Visitors can view events on the map, or toggle a list or calendar view. They can also search or filter events by keyword, date, or location.
One the backend, the site is populated by pulling event data directly from Ducati North America's facebook account, making site administration seamless and effortless. For additional engagement, we built several custom widgets like the event countdown display.